Advantages of Clear Packaging: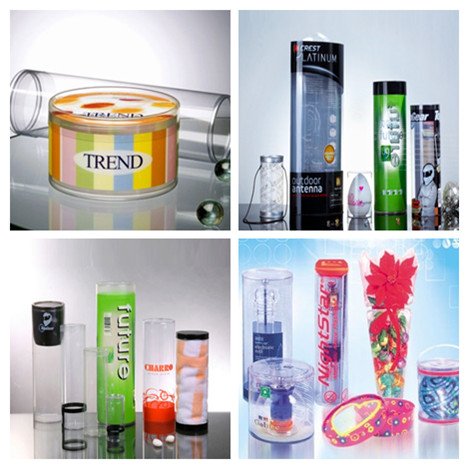 clear/transparent packaging is the brand communications tool that connects consumers directly to your product. High-quality, well-executed clear/transparent plastic packaging offers many advantages over plain paperboard packaging:
Allows consumers to view contents and promotes easy product identification.
 Showcases primary packages and products beautifully.
 Offers high marketing appeal and display characteristics.
Creates strong and lasting vclear/transparent impressions.
Cuts through clutter of crowded retail shelves.
Creates exciting aesthetics and value-added perceptions.
Conveys elegance and supports prestige product positioning.
Excels at seasonal packaging promotions, especially gift sets or gift-with-purchase offers.
Contributes mightily toward very positive sales results.
Related Clear Packaging Machines: Plastic Cylinder Machine, Cylinder Curling Machine,Plastic Box Making Machine.etc