In the dynamic world of manufacturing, bottle labeling machines have become indispensable tools for businesses aiming to enhance efficiency and product presentation. Understanding what customers prioritize in these machines is crucial for making informed decisions and meeting market demands effectively.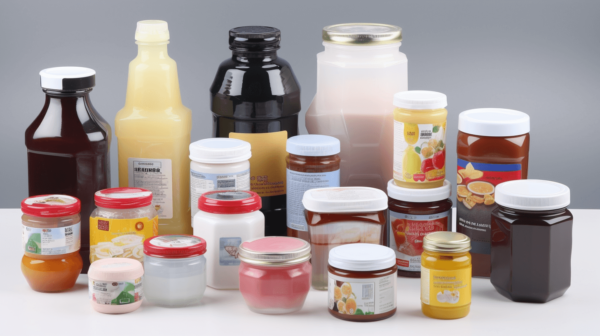 What Matters Most to Customers?
1. Precision Labeling
Customers place a premium on precision when it comes to labeling. The ability of a bottle label machine to apply labels accurately and consistently is a top priority. This ensures a professional and appealing finish on every product.
2. Speed and Efficiency
The pace at which an automatic bottle labeling machine operates is a critical consideration. Customers value machines that strike a balance between speed and accuracy, ensuring efficient production without compromising on label quality.
3. Versatility
The versatility of a labeling machine matters significantly. Customers seek machines that can adapt to various bottle sizes, shapes, and materials. This flexibility ensures that the machine remains relevant as product lines evolve.
4. User-Friendly Interface
Ease of use is a key factor for customers. An intuitive and user-friendly interface reduces the learning curve for operators, enhancing overall operational efficiency and minimizing errors.
5. Durability and Maintenance
Investing in durable equipment is a long-term consideration for customers. Machines that require minimal maintenance and can withstand the rigors of continuous operation are highly valued.
FAQs About Bottle Labeling Machine
Q1: Can a labeling machine handle different label sizes?
Yes, many labeling machine come with adjustable settings to accommodate various label sizes, providing the needed flexibility.
Q2: How fast can a bottle labeling machine operate?
The operational speed varies, but modern machines can label hundreds of bottles per hour, ensuring efficient production.
Q3: Are labeling machines suitable for small businesses?
Certainly, there are labeling machines tailored for small businesses, offering cost-effective solutions without compromising quality.
Q4: What maintenance is required for bottle labeling machines?
Regular cleaning and lubrication are essential for maintenance. Many modern machines are designed for easy and minimal upkeep.
Q5: Can labeling machines handle transparent labels?
Absolutely, labeling machines are equipped to handle transparent labels, ensuring a professional and clear presentation.
Conclusion
In the realm of bottle labeling machines, customer priorities revolve around precision, speed, versatility, user-friendliness, and durability. By understanding these key factors, businesses can make informed decisions, select machines that align with customer expectations, and ultimately thrive in a competitive market.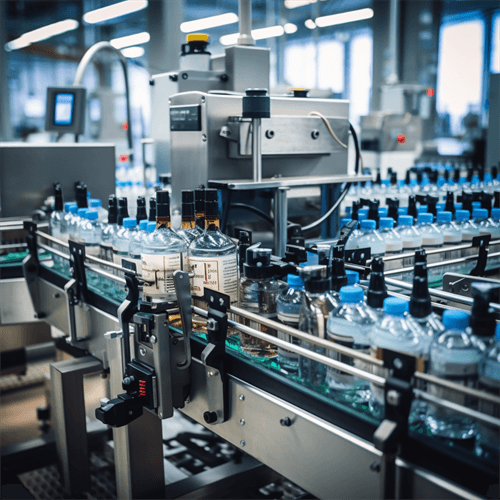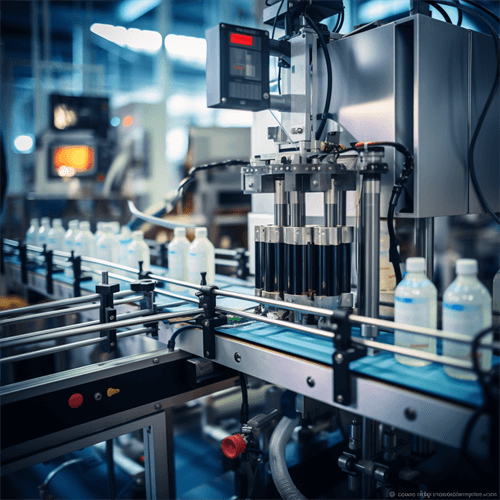 Bottle Labeling Machine Structure
Bottle Feeding: The bottles are usually placed in a hopper or conveyor system that transports them to the labeling station.
Label Dispensing: Labels are stored on a roll or in a magazine within the machine. The labeling machine is equipped with a mechanism that dispenses one label at a time.
Label Application: As the bottle moves through the machine, the label is applied to the surface of the bottle. This can be done using various methods, including pressure-sensitive adhesive, glue, or heat for shrink labels.
Label Smoothing: Some machines may have mechanisms to ensure that the label is smoothed onto the bottle's surface to avoid wrinkles or bubbles.
Quality Control: Some machines have sensors to detect whether the label has been applied correctly, and any bottles with faulty labels may be rejected or flagged for inspection.
Conveyor Output: Labeled bottles are then transported away from the labeling machine, often onto another conveyor for further packaging or processing.
The prices of labeling machine can vary widely based on several factors, including the type of machine, its features, brand reputation, and geographical location.The prices of labeling machines from Europe and America are excessively high, resulting in prohibitive costs. Here's a general overview of the pricing range for labeling machines:
Entry-Level Small Labeling Machines:

Manual labeling machines are typically the most affordable option, suitable for small businesses or startups. Prices can range from $500 to $2,000, depending on the brand and features.

tabletop labeling machines:

tabletop labeling machines offer a middle ground between manual and fully automatic options. Prices for semi-automatic labeling machines typically start around $2,000 and can go up to $10,000, depending on the complexity and speed of the machine.

Fully Automatic Labeling Machines:

Fully automatic labeling machines are designed for high-volume production and come with advanced features. Prices for these machines can range from $10,000 to $50,000 or more, depending on the specifications and customization options.

Specialized Labeling Equipment:

Specialized labeling machines, such as those used for unique packaging shapes or specific industries, can have higher price points. Prices for specialized equipment can range from $20,000 to over $100,000, depending on the complexity and customization required.

Additional Features and Technology:

The incorporation of advanced features, such as RFID technology, vision systems, or smart automation, can significantly impact the cost. Machines with cutting-edge technology may have prices exceeding $100,000, especially if they offer advanced connectivity and data integration features.

Brand and Reputation:

Established brands with a strong reputation for quality and reliability often come with higher price tags. Prices can vary based on the brand's market position and customer trust.

Geographical Variances:

The geographical location of the manufacturer can also influence pricing. Machines produced in regions with lower labor and production costs may be more competitively priced than those from regions with higher manufacturing expenses.

Used Labeling Machines:

Businesses on a budget may explore the option of purchasing used labeling machines. Prices for used equipment can vary significantly based on the machine's age, condition, and specifications, but they generally offer a more economical alternative.
It's essential for businesses to carefully evaluate their specific needs, production volume, and desired features when considering a labeling machine purchase. Additionally, obtaining quotes from multiple suppliers and considering long-term operational costs can contribute to making a well-informed investment decision.
Bottle Labeling Machine Global Market
Advantages of Chinese vs. European and American Manufacturers
labeling machine working videos
"Outstanding Work"
"As a small business owner, every minute counts. The semi-automatic labeling machine suggested by CN was a perfect fit for our modest production volumes. The easy setup and minimal maintenance have allowed us to focus more on our craft, knowing our labeling is in good hands."