POF Shrink Wrap Film features:
High-resolution, glossy and transparent, protecting properties, to prevent products from dust, moisture and odor without affecting the corrosion product appearance. Environmental performance is good, especially for export products.
Toughness, light weight, economical and practical Fast and high shrinkage, suitable for packaging products of all shapes and sizes.
Tear resistance, impact resistance, in high or low temperatures quite stable, it will not be broken, melted, broken and so on, for long-distance transport of packing.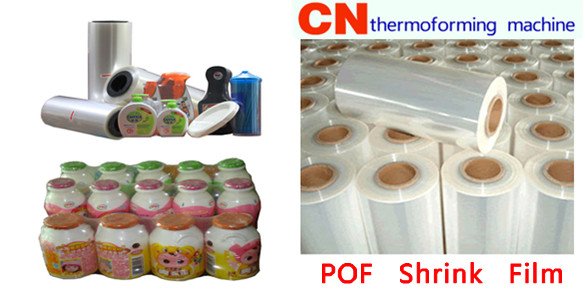 polyolefin shrink film is also ideal for wrapping chemical, technical and daily products, such as medicine, toy, box, etc. POF film can be recycled. It's stronger than PVC film, which promise a much better protection to the goods.
POF Shrink Film is sometimes referred to as :
thermal shrinkable polyolefin film,polyolefin shrink film,polyolefin shrink film manufacturers
Read More:  PE Shrink wrap Film  Vacuum Packaging Bags Vacuum Packaging Machines