Vacuum Packaging Bags
Our Vacuum Packaging bags are extruded through a multiple layer process, providing discrete packaging characteristics with each layer. These properties of our vacuum packaging bags ensure a robust package that is durable, easy to seal, and contains the oxygen and moisture barrier properties necessary to extend shelf life throughout the distribution cycle.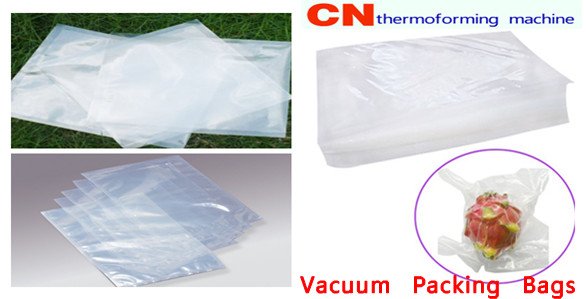 Vacuum packing reduces atmospheric oxygen, limiting the growth of aerobic bacteria or fungi, and preventing the evaporation of volatile components. What are the Benefits of Vacuum Packing?
Eliminate Oxidation
Avoid Insect Infestation
Protect Delicate Flavors and Oil
Prevent Freezer Burn
Preserve Natural Moisture
Stop Moisture Contamination
Vacuum Packaging bag is sometimes referred to as :
vacuum packing bags, commerical vacuum packaing bags, vacuum packaging bags suppliers,vacuum packaging bags manufacturers.etc
Relative Products: